Description
Fun, dynamic, Sneak In is a unique mobile game that joins the playfulness of your favorite classic marble shooter, and the elegance of a simple and flawless design. Renewing the genre with original gameplays such as unpredictable magic marbles and a challenging arcade mode, Sneak In will lead you to the colorful jungle of Chicahua ! Here, use your reflex skills and your cleverness to stop Seth, the glutton snake, from eating all of your delicious marbles. Shoot with precision to match three marbles of the same color, then trigger spectacular combos to avoid the vicious traps. Guaranteed with no ads of any sort, respectful of your data privacy, come and enjoy a good time with this addictive marble shooter game!
History
Something of a neo-Zuma, Sneak In is our answer to the plethora of marble shooter games all alike : chaotic design, obnoxious ads and repetitive pace. We asked ourselves how we could revive the genre.
Using a 100% open source technology, as we always do at Binogure Studio, Sneak In was developed on Godot Engine. With some sharp contributions, we came up with this clean and modern design, unique mechanics, and a trustful product that keep the nosy ads and applications away from personal data. Sneak In was made not only to entertain and challenge our players, but also to raise the quality and safety standards of the mobile game industry.
Features
7 magic marbles: The frozen, the bumpies, the ghosts, the rocks, the bubbles, the viruses and the blackholes
1 new endless mode every week
Over 200 unique challenging levels
Beat your highscore and share it to your friends
Easy to learn, hard to master
Play on multiple devices cloud-saved
No Wi-Fi connection required
Logo & Icon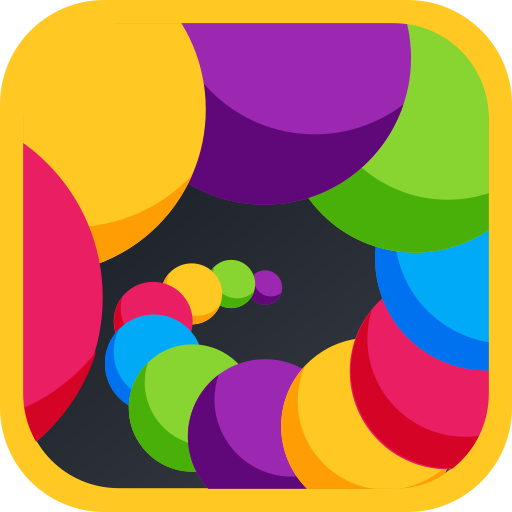 About
Boilerplate

We love free software, as in free beer but also as in freedom. It means that to make our games we only use FOSS software: Blender for 3D modeling or video editing; Krita and Inkscape for art and game assets; and Godot Engine to create a game.

More information

More information on , our logo & relevant media are available here.
Sneak In - Marble Shooter Game Credits
Xavier Sellier
Nina Morel
Contact
Twitter

Web